Will C. Crawford Senior

High School




Class Of 1968
Welcome to the OFFICIAL Crawford Class Of 1968
Classmate Registration Web Site
This is a private class website where you can find classmates, communicate/contact them and input your profile/contact information
email: crawford68@gmail.com
Official Class Website: http://www.crawford68.com
Face Book page: Class of 1968 Face Book Page
---
---
ANNOUNCEMENTS
LET'S GET EXCITED!!! REUNION 2013!!
11-12-13 October 2013
Scottish Rite Event Center
REUNION TIME 2013 IS COMING ! REUNION TICKETS
(Click the link above)
"OLD COLTS ON THE FARM" (FRIDAY NIGHT ALUMNI BASH)
INCLUDED IN TICKET PRICE
INVITATIONS SENT TO TICKET PURCHASERS.
READ ABOUT IT AND REGISTER FOR THE REUNION ON OUR CLASS WEBSITE
email: crawford68@gmail.com, if you would like to donate an item for the raffle or money to the reunion or help another Colt attend the reunion who can't afford
2012 TICKET PRICES : EARLY TICKET PURCHASES (DISCOUNTED) ARE AVAILABLE NOW (Click the link)
---
---
FILM MAKER

Hope you're well. My short film "Gratitude" has acquired over 3 million views with amazing comments of how it has helped to change their lives. Many have asked "When will the feature length version be released?". Based on this hunger, I've decided to launch a Kickstarter campaign to try to raise $500K. When you have a moment, it would mean a lot to me if you'd check out the page, watch the video and share it with friends and family: http://kck.st/Kzo5Ih
With Gratitude,
Louie Schwartzberg
---
---
ANNOUNCEMENTS
---
---
copies of the full 2008 Memory CD (40th Reunion) are now available

for sale for $25 ($20 + $5 S&H) (+$2 paypal fee or send check and save fee)

Thank you Steve Ko for all your fabulous & hard work on this CD!
Enjoy!

---
---
1968 Exhibit
The Minnesota History Center now has an exhibit called 1968. It's all about things that were happening that year. As we all remember, it was a momentous year in the U.S. It will be traveling. I don't think it will be in San Diego. People may be interested since it was clearly a big year for all of us.
See: http://www.the1968exhibit.org/about-exhibit
Now:

Minnesota

History Center |

Friday, October 14

-

Monday, February 20
Next venue:

Oakland

Saturday, March 31, 2012

-

Sunday, August 19, 2012
contributed by Debra Gardner Greenblatt
---
---
GOAL for 2013 reunion: 90% + of classmates found!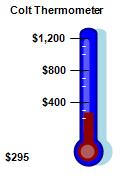 Here's where we are: 295 REGISTERED Colts
Tell your 1968 Classmates to REGISTER!
[actual Colts we have current information on: > 400]
---
---
WHO SAID/DID WHAT??? THEY DID NOT!!!

Yes they did!

and HERE is the G O S S I P
---
8/13/2011 EXECUTIVE NAP!

At the executive committee meeting..... we waited and waited and.......FINALLY called to see where the missing member was.....
Irma: Hi Jim, what are you doing?
Jim McElwee's response: I am taking a nap..........

(oops!)
---
6/5/2011 What is WORSE than putting someone who has not passed away into the "In-Memory" category?
answer: Having the CHAIR of the HOOVER 68 Reunion Committee bringing your attention to it!
---
5/31/2011 Irma Groot innocently reminded Dan Ash and Steve Ko to put in their 12/2010 donations into the DONATION CHALLENGE so it would be counted in the survey results. Simple? You'd think huh? NOT!
Dan's response: What is a "donation challenge"?
Jim McElwee's response: I think it has something to do with bowel movements
---
---
Classmate Fun Times
11/28/2011 - From Scott Shaw
http://www.act-i-vate.com/100-18.comic
_________________
7/1/2011 posted on the Class of 1968 FB page by Mark Elson
http://www.youtube.com/watch?v=Grj7sjQ0_p4
The Beach Boys on the Red Skelton Show!
_________________
4/22/2011 - From Scott Shaw
http://www.act-i-vate.com/100-13.comic
_____________
4/15/2011 - From Jack Valentine with compliments:
---
---
OTHER IMPORTANT INFORMATION
6/5/2011 - The infamous John Fry Productions needs no introduction. Here's the direct link to his Crawford Pages. ENJOY!
You can also subscribe to his Alumni Newsletter for $30/yr (the cost of printing and postage).
Here is also a link to the Colt Corral blog for those of you who like to keep up with alumni happenings!
Thanks John, for everything you continue to do for Crawford Alumni!
---
---
---
---
DONORS! Reunion 2013
Thank you so much for your donations!
MONEY MONEY MONEY MONEY


Cyndi Jo (Mitton) Means $300.00 5/31/2011
Steve Ko $250.01 12/2008 (Challenge to meet or beat to classmates!)
Dan Ash $250.00 12/2008
V I P S T U F F
Steve Ko Domain name www.crawford68.com for 10 years (APR 2011-APR 2021)

Cyndi Jo (Mitton) Means Friday Night Bash 2013

Irma Groot website
---
It takes $$$$ (MONEY) & EFFORT
to run a successful reunion.
If you enjoyed the 2008 Reunion, please consider donating to the 2013 Reunion.
Help make the reunion happen! All funds go into our class checking account and require 2 signatures to withdraw. Greg Estep, our Treasurer guards those funds to make sure they are used for our class reunions only.
email: crawford68@gmail.com or fill out the DONOR CHALLENGE form on this website
Thank you so much for your donations!
---
---
Your reunion Committee 2013
Executive Officers
President: Irma Groot

Vice President: Earl Altshuler
Treasurer: Greg Estep
Vice-Treasurer: Pattie Pepper Smith
Secretary: Jim McElwee
Member: Cyndi Jo Mitton Means


Directors/Chairs
Friday Golf Tournament: Jim McElwee & Earl Altshuler

Friday Night Old Colts ...... : Cyndi Mitton Means
Saturday Night: REUNION 2013

In-Memory Table: Earl Altshuler
Raffle: Karen Hibbard Minassi
Entertainment:

2013 Memory CD DVD

Venue - Real Ice Teas - Set up Joz(seph) Schultz
Sunday Birds of a Feather: Dan Ashley


TEAM/COMMITTEE MEMBERS
Bill Grantham (Lost Colts)
Bev (Robbins) Lachman (Lost Colts)
Rod Mehrtens (Sound)
Peggy Freeland Pauls (LColts)
Steve Ko (2008 Memory Book CD Version Creation)
Joz(seph) Schultz - Venue - Real Ice Teas, Set-Up
Kathy Taylor (Hotels/Shared Housing)
____________________

WebMistress: Irma Groot [Admin]

Face Book: Irma Groot [Admin]

________________________
FOUNDING MEMBERS:
Irma Groot

Steve Hire
Jim McElwee

Susan Weetman (Belair)
Kat Lally Wolf

Bill Wolf

---
---
2008 Reunion Committee

Our special thanks to Judy Horowitz Glenn (Class of 67)and Attorney Gorden A. Glenn (link) (Photography, Raffle Tickets, hostess), Brent Estep (Set-Up, Computers, Geek), Catharina Sharp (Event Hostess, Set-Up) and Ricardo Silva (Geek, Computers, Set-Up) for running the show for us while we partied
kathy alameda, Maggie Marshal - Raffle Baskets, Decorations
Earl Altshuler - Memory Table, Teachers Tables
Greg Estep - Treasurer, VP, Geek, Decorations, Set-Up
Irma Groot - President/Chair, Website, Yahoo Group, Geek, Venue, Decorations, Exhibits, Assorted Tea Bags (hot tea), Set-Up, Lost Colts, Data Base
Steve Hire - Printing invitations, Mailing, printing Memory Books
Steve Ko, Rod Mehrtens, Dan Ash(ley), Alice Clary - Entertainment, Decorations, Set-Up
Steve Ko - Master of Ceremonies - Crawford Continuew Slide Presentation
Jim McElwee - Venue, Decorations, Set-Up. Large Tree supplier
Bev Robbins Lachman - Lost Colts
Cyndi Mitton Means - Friday Night Bash - What a Party!
John Platz - Memory Book Copy Materiel/assembly
Joz(seph) Schultz - Venue - Real Ice Tea, Set-Up
Pattie Pepper Smith - Co-Treasurer
Kathy Taylor - Decorations, Set-Up
Jack Valentine - Entertainment, Set-Up
Help Support This Website by posting your ads on Back Page using this link! THANKS!
UPCOMING BIRTHDAYS
TODAY'S CELEBRITY BIRTHDAYS: